The MPD, after experiencing a phenomenal rise in armed robberies and car jackings came up with a great idea…give the predators what they want.
After the weak and tepid response to the riots and the vote to disband the department seems like the cops are not being pro-active. Who can blame them?
The Chief came up with a few brilliant ideas and published them for all to see. A few notables are:
Be prepared to give up your wallet or purse.
Do not fight with the offender…be a good witness.
Never leave anything of value in your car. Never leave your car running.
The notice concluded with the initials MPD…"Serve With Courage, Protect With Compassion."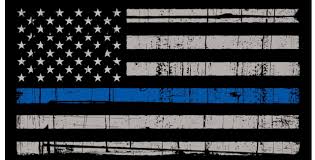 Here's an idea…get your bad self a concealed carry permit. When confronted by a criminal and they tell you to give it up, do so. Permit applications are available at any Sheriff's Office and the Bureau of Criminal Apprehension website.
ATTENTION: Cops in Seattle and Portland. See "Cops Perspective" dtd 6/28/20. Its about lateral entry LEO's throughout the country. Don't let those pols get you killed!
Peace
www.KenJDye.com
STAY SAFE, BUCKLE UP, WEAR YOUR VEST AND TURN ON YOUR CAMERA!