Ken Dye is publishing his new novel, "Beyond the Shadow of the Arch".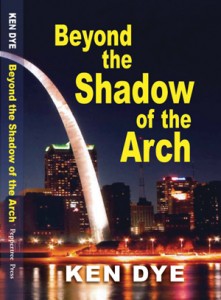 This is the sequel to his first novel, "Shadow of the Arch".
Detectives Sloan and Falimoso solve a brutal cold case involving the murder of a restaurant manager.
Upon completion of solving this and other complex and challenging "Who Done Its" they're off to an intense investigation by a violent criminal group intent on toppling one of Americia's most recognizable landmarks…the "Gateway Arch."
The investigation takes the two detectives into the secret and shrouded worlds of international finance and intrigue.
Don't miss this one!!!
To read about Ken's latest novel, go to his website.