A Cincinnati cop who was trying to get an "Out of Control" man to leave a YMCA was brutally attacked. The officer attempted to de-escalate the situation, but then it takes 2 to unwind a confrontation.
The offender was taken into custody by other officers at the scene and charged with numerous violations. The bad guy then filed a complaint against the officer for excessive force. Stating that he failed to de-escalate and used excessive force.
A review of the body cam footage and the Y's security cameras showed the officer used everything at his disposal to just get the goof to leave the Y.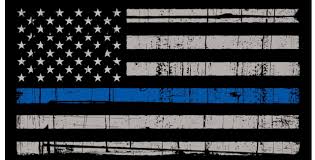 OK, 2 can play this game. The officer filed a civil lawsuit demanding $25K in damages as well as attorney's and court fees.
Wow, a cop suing the guy that attacked him then filed a brutality complaint. The mope not only has to contend with the criminal justice system for his actions. He's now facing civil liability.
Maybe more cops should consider these types of actions. Should cut down on these silly, unsubstantiated and frivolous complaints. Hope he's successful. Carry On.
Peace
www.KenJDye.com
STAY SAFE, BUCKLE UP, WEAR YOUR VEST AND TURN ON YOUR CAMERA!