Police officers standing, guarding a building or monument. A group of "peaceful rioters…I mean protesters" approach and begin calling them names, throwing missiles and generally being a big pain in the azz.
Do you want the cops to take action or just take it? What kinda cops ya want?
Stop and frisk has been responsible for a dramatic drop in homicides and shootings. Now it's unlawful to perform this type of pro-active policing. Many times these stops turn out to be friendly and the cops can make some inroads to the community. Some stops result in the seizure of firearms. Every time that happens a potential murder or shooting is prevented.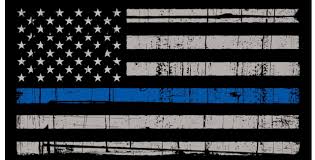 So ask your self, do you want to stop the rampant violence in the towns and cities throughout the country or, do you want to let the violence continue.
The more the cops are called raciest, brutal and the cause of all the racket the less they will do. Who wants to be the latest "hot" story…true or not.
Make up your mind and get busy. Don't be swayed by radical groups that want to disband or severely reduce law enforcement.
Peace
STAY SAFE, BUCKLE UP, WEAR YOUR VEST AND TURN ON YOUR CAMERA!