The Virginia governator (D-Fruit Loops) has issued an emergency declaration that guns will not be permitted on the capitol grounds on Monday, Jan 21st. This is the day that VA residents and others plan to protest VA's strict gun control (grab) laws.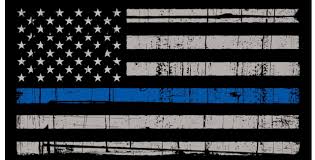 Some pols were all upset. They see this as another Charlottesville where a protester was killed. (See Cop's Perspective dated 8/15/17 and 8/19/17) The cop's were not allowed to take any enforcement action. Why you ask? Good question. Too many pols involved…way too many. As is usually the case where these bozos stick their noses in where it doesn't belong, things went haywire.
A number of the state reps are all spun-up over this protest. Maybe everybody ought to just step back and take a deep breath and let the cops do their jobs WITHOUT any interference.
I'm hoping this will be a forum for gun owners to air their concerns over these laws…and the legislators will listen.
We'll see what happens Monday.
Peace
www.KenJDye.com
STAY SAFE, BUCKLE UP, WEAR YOUR VEST AND TURN ON YOUR CAMERA!