Available at amazon.com and barnesandnoble.com
Last week Davis, CA police officer Natalie Corona was gunned down by a local "wack job" who ambushed her while she was attending to a traffic accident. Pretty routine call for any cop.
The suspect was quickly ID'd. As police were attempting to make contact, he killed himself…pity.
Soon, pictures of this lovely young officer displaying a blue lives matter flag appeared on and flooded social media.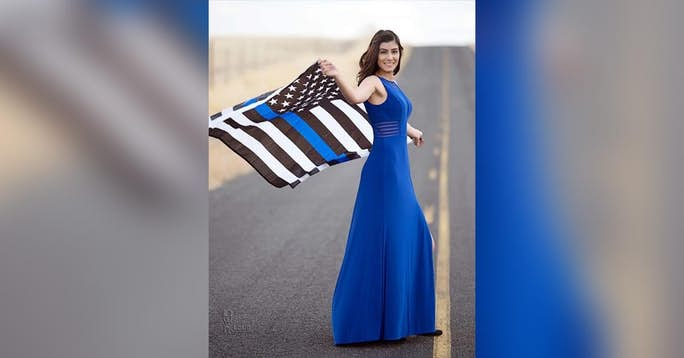 Some students at the University of California, Davis got their panties in a wad and claimed that the photo was…get this…racist. What?
These deep thinkers and chin rubbers said the flag is a "trigger," whatever that is, to all black and brown people on campus. They even offered "counseling" and "safe spaces" for the offended. They also said that the mere presence of a police officer scares them.
What a crock! If a black or brown person gets in trouble, who they gonna call? Ghostbusters? Hell no. They're gonna hit 911 and pray that the cops get there in time to intervene before the whole thing goes sideways.
Peace
www.KenJDye.com
STAY SAFE, BUCKLE UP, WEAR YOUR VEST AND TURN ON YOUR CAMERA!