Ah, those "dreamers"…and the benefits they bestow on our country.  Here's one that, along with 2 other dreamers attempted to use the 2nd amendment and their right as citizens, oh wait, never mind.
The three "dreamers" held up a couple in  SF's Mission District.  The victims hailed a passing police car and relayed the story of the robbery.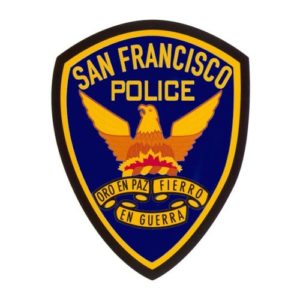 The cops quickly ID'd the car used in the robbery and took the driver and passenger into custody without incident.  That's what cops do.  Take bad guy's into custody.
The third "pistoliro" hid in the trunk and fired at the cops who were attempting to talk him out of the trunk and surrender peacefully.  He, foolishly, chose to shoot at the cops.  Return fire rendered the the trunk, the car and the suspect full of holes.
The local "activists" immediately questioned why the cops had to shoot.  Marches and protest followed.
A family member said he hid in the trunk because he didn't want to be deported.  What?  Deported from SF?  Ain't gonna happen.
Oh, the cops involved in the shooting are being investigated by five different government agencies.  I'm sure one of these investigative arms will find something that the cops did wrong.
Hey "dreamers" don't shoot at cops and everybody goes home.  Pretty simple huh?
STAY SAFE, BUCKLE UP, WEAR YOUR VEST AND TURN ON YOUR CAMERA!
www.KenJDye.com