In an op-ed published recently by two worldly scholars, darecka parnell and marbe stahly-something said the "Cops are not the solution but rather the problem."
Citing the 1994 crime bill , signed into law by Bill "Bubba" Clinton as the reason for the prison overcrowding and the folly of "Mass Incarceration." These overcrowded prisons are the result of criminal behavior…nothing else.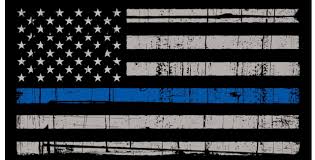 They cry out for the first responders to be community activists. Claiming they can "relate" to criminal activity. Be sure and let us all know how that works for ya.
At some point in your pampered life you will call upon Law Enforcement to address an issue you created. They will arrive and take care of the matter. Hell, they may have to arrest someone who is threatening you with great bodily harm. Be sure and tell 'em you think they are the problem.
Peace
www.KenJDye.com
STAY SAFE, BUCKLE UP, WEAR YOUR VEST AND TURN ON YOUR CAMERA!