Remember the MA Trooper that was ordered by the Director of the MA Troopers to change his report?   You know, the one where the suspect in a "Driving Under The Influence" told the Trooper who found heroin in her car said…"Do you know how many people I had to blow to get that?"  In addition to offering sexual favors for leniency. (See Cop's Perspective 1/14/18)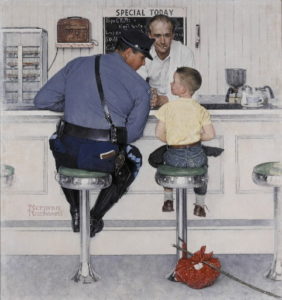 These hasty retirements come after the State Ethics Commission concluded that senior official were involved in ordering 2 Troopers to change their reports.
The MA governator also sided with the Troopers ordered to change their reports.  Additionally, those involved in the bogus report could be held criminally liable for Obstruction of Justice, Conflict of Interest as well as several other offences.  The point being don't mess with an investigation because the arrestee is the daughter of a judge.
I recently researched the MA State Police general and special orders in addition to some of ther correspondence put out by various commanders.  They all talk about truth and integrity.
Maybe the bosses need a refresher course in both these subjects.
STAY SAFE, BUCKLE UP, WEAR YOUR VEST AND TURN ON YOUR CAMERA!
www.KenJDye.com