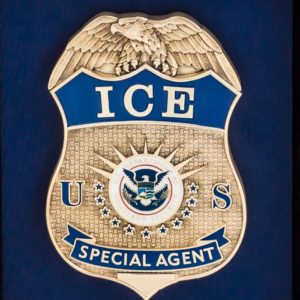 Last week ICE Agents arrested a man who was taking his wife to a hospital in San Berdo, CA.  She was due for a planned C-Section.
As they were stopping for gas their car was surrounded by ICE Agents who took the male portion of the equation into custody.
The howl of the media could be heard worldwide.  Heartless, soulless Agents of our government taking this man into custody.  They noted that he had been in the US for 12 years.  His wife 10 years and neither had been in any trouble of any kind.  Is this just another example of the heavy handed ICE operation that we have been fed by certain politicians and the media.
NO, it's not!!  The agents were working off a referral from INTERPOL and the Mexican Government to arrest this man on a the charge of homicide.  Funny we didn't hear a lot about that until the reporters and pols took the time and effort to listen to an explanation of the pinch.
Great job by these agents who face a challenging environment, especially in California.
STAY SAFE, BUCKLE UP, WEAR YOUR VEST AND TURN ON YOUR CAMERA!!
www.KenJDye.com