The Chief in Toledo has banned officers from wearing the outer tactical vests. You know, the ones with trauma plates and can more evenly distribute the extra thirty or so pounds of equipment carried by officers. Yeah, the vests that help with lower back and hip pain and discomfort. That one.
When questioned the chief said, …"I'm the chief, I make these decisions." True enough, but don't you think you should have some input from members of the department. Especially those that bare the brunt of the decision. You know, patrol cops.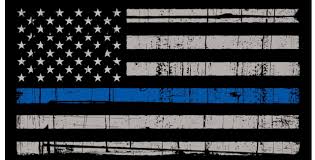 Gonna bet a number of cops will be afflicted with some type of injury from having all the weight on their belt.
By the way, this is a relatively new chief and it's probably not the best way to start as chief. Maybe he should have taken this up with the officers association.
What's next…stiletto heels?
Peace
www.kenJDye.com
STAY SAFE, BUCKLE UP, WEAR YOUR VEST AND TURN ON YOUR CAMERA!!