Two Baltimore cops, working as a crime suppression unit in a "Hot Spot" area observed some dodo make a hand to hand drug sale.  You'll have to trust me on this one…street cops know a drug transaction when they see it.
They attempted to stop and question the offender when he turned and started firing at the cops.
One of the officers was hit three times, once in his bullet resistant vest, once in his left elbow and finally, one in his body cam.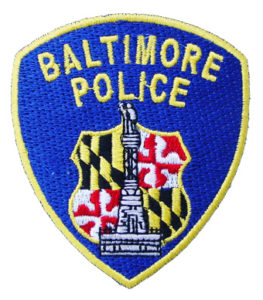 Both cops fired at this jerk until, in police terminology, "the threat was neutralized."
The cop who was shot stayed on the scene and told his partner to take cover.  What a set a "Balls."
Turns out the bad guy had just been released from prison after serving 14 years on a 20 year sentence for MURDER.
Protesters demanded to see the wounded officers body cam footage.  The Acting Chief told 'em …"Can't, the body cam has a bullet stuck in it."
These two officers exhibited the heart mind and soul of the warrior spirit and deserved a monstrous Cop's Perspective Tip O' the Hat.
Carry on gentlemen!
STAY SAFE, BUCKLE UP, WEAR YOUR VEST AND TURN YOUR CAMERA!
www.KenJDye.com